About Us
WE EXIST TO CONNECT PEOPLE TO LIVE THE LIFE OF A JESUS FOLLOWER
All people have aspirations that drive their lives. We have one Aspiration and that is to follow Jesus. Jesus said "Follow me!" When He spoke these words, what did He mean? He was not offering an invitation to a destination, rather it was an invitation to a relationship with a Person who would radically change one's way of life.
What was true then is true today. Christianity is not a religion, but a relationship with Jesus which results in radical life change. Following Jesus is the heart of Christianity. As we study Jesus in the New Testament, we find that his life was all about relationships. First, his relationship with the Father, second, his relationship with his disciples, and third, his relationship with the people who didn't know God at all.
So what does the life of a Jesus follower look like? Answer: relationships. At Aspire, we use three key words to describe these relationships…
Abide.
A Jesus follower abides in Christ personally and daily.
Connect.
A Jesus follower connects in community in large group and small group.
Share.
A Jesus follower shares in the mission locally and globally.
---
Our Values:
We believe that values drive our decisions, and decisions shape our lives! Underneath our mission to connect people to live the life of a Jesus follower, we strongly value a few things you'll see in every area of Aspire Church.
God Dependence
"Apart from God we can do nothing; through Him we can do all things."
Real Relationships
"Following Jesus is all about relationships."
Generous Living
"We live life ready to make a difference in the lives of others."
Kingdom Expansion
"We seek to join in God's activity in Tucson, the West and the World."
---
OUR TEAM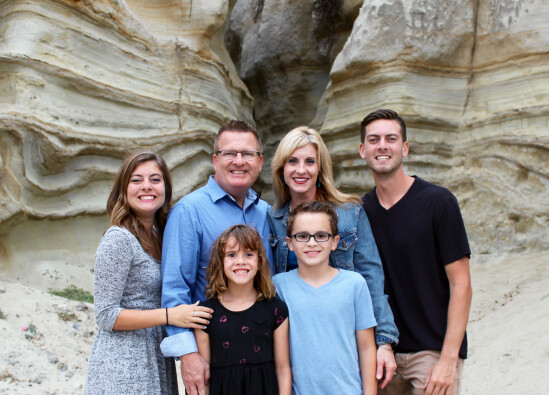 THE HOOKS
Brian Hook is the Senior Pastor of Aspire Church. Brian and his wife Jessica have been married for 17 years and have four children: Phoenix and Dallas who are in college, and their kids at home, Noah (11) and Faith (10). Brian accepted Christ as a teen, and has been in ministry for 29 years in various roles in ministry. Jessica and Brian met at Grand Canyon University in 1999. Brian and Jessica both are graduates of Grand Canyon University and Brian holds a Masters' Degree of Divinity from Southwestern Baptist Theological Seminary in Fort Worth, Texas.
A year after Brian and Jessica married, they found themselves planting a college-age church in Phoenix called The Summit. It was at this time Brian and Jessica found their passion for church planting. Since then, Brian and Jessica have invested their entire married life in church planting, and have seen over 350 church planters being equipped and mobilized. As incredible as church planting has been for Brian and Jessica, their greatest ministry has been raising their kids. Part of the Hooks' call to Tucson is also a call to see spiritual orphans become adopted in Christ and find their home in Jesus. Their guiding verse in planting Aspire Church is Romans 15:20, "I aspired to preach the gospel, not where Christ was already named, so that I would not build on another man's foundation. 21 but as it is written, "They who had no news of Him shall see, And they who have not heard shall understand."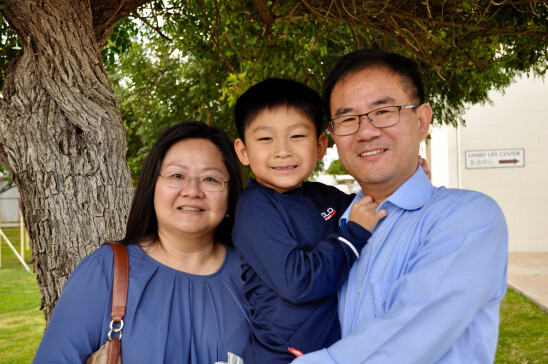 THE CHANGS
The Changs are part of the Aspire leadership team. Both Tommy and Rita were born in Taiwan and received higher education in the US. Tommy holds a Bachelors' Degree from the University of Oklahoma and serves as Senior Developer/Analyist at the University of Arizona. Rita holds a Masters of Nursing in Case Managment from the University of Arizona and serves as a nurse.
The Changs believe they have a special Christ-centered story to share to all nations in Tucson. Jordan, their five-year old son, is a natural, bi-cultural missionary. He is fearless in talking to strangers and makes friends in a heartbeat. The Changs are guided by this verse, "And this gospel of the kingdom will be preached in the whole world as a testimony to all nations" (Matthew 24:14). God has called the Chang family to plant Kingdom focused churches to saturate Tucson.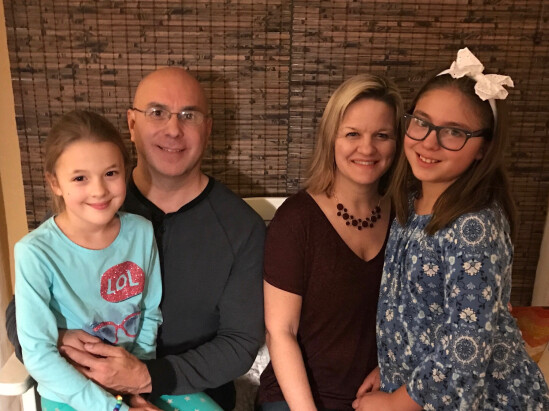 THE CAMPAS
James and Jodie are currently in Las Vegas and serving as
mobilizers at Hope Church. Hope Church is the sending church of Aspire Church. James attended UCLA and also served in the Marines. As an Arizona native, James has a heart to disciple men here in Tucson and to reach out to the military in our community. The Campas has two daughters, Hannah (11) and Bella (8) that are excited to move to Tucson and make new friends. We are so fortunate to have the Campas join our team very soon!