Planting while Planting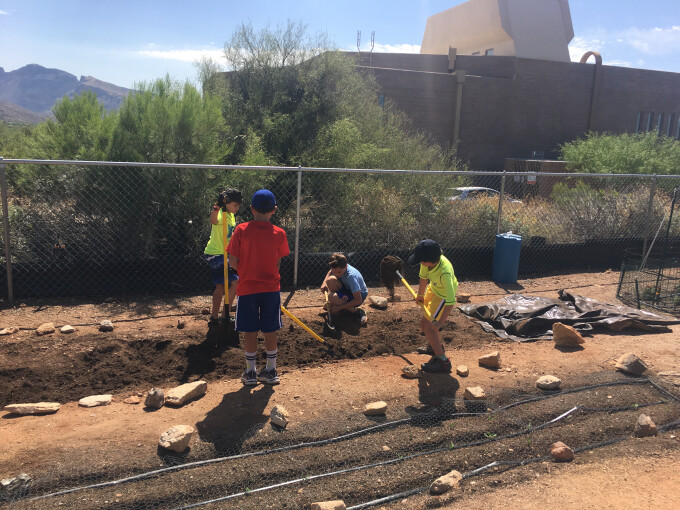 There is a beautiful area near our house in Catalina Foothills called Ventana Canyon. There you will find a Canyon of beauty that goes from the desert floor to the heights of 8500 ft. In this area you will also find 30,000 people that do not have a place to worship. You can drive for miles without seeing a single synagogue, mosque, temple or church. This canyon is where we believe God has given us responsibility.
A few weeks ago, while praying with one of our partners, Steve McGinnis, we came upon a community garden in this Canyon. There are 34 of these gardens within the city of Tucson dedicated for people to come together in community. We decided on that day to purchase a plot in this garden and start planting. Since then, we've met numerous new residents, planted some seeds, and have already seen some buds develop. We knew God called our family to Tucson to plant a church, but we didn't know God called us to Tucson to plant bell peppers! Needless to say, this garden has been a teaching opportunity for our family. Pray that more seeds are planted and blooming begins both in the garden and in hearts.